The key to health is
Rx Movement
Live pain-free. Stay pain-free.
The Agape
Approach
Do you have aches and pains associated with low back pain, arthritis, shoulder injury, hip pain, sciatica, knee pain, foot pain, neck pain, migraines, or headaches?
Are you tired of spending another moment living in discomfort and missing out on activities as your pain and symptoms worsen?
Are you frustrated with taking pain medications?
Have you been told you need an MRI or surgery for your pain and want a second opinion?
Everything you have been looking for to relieve your pain and symptoms is here at Agape Tree Physical Therapy of the Quad Cities. We can help you live pain-free, move easier, stay active and return to the activities that you enjoy most without medications, injections, or surgery.
We are passionate about patient care and rely on our 15 years of experience in physical therapy and injury rehabilitation, in addition to cupping therapy, anxiety relief, and health coaching to help you heal, recover, stay fit and active for years to come.
Chronic Pain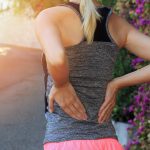 You don't have to live with chronic pain and its snowball effects. We're passionate about helping alleviate your pain so you can start living life fully again.
Sports Injuries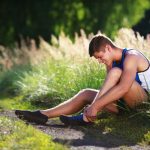 Whether recovering from surgery or an injury, PT will incorporate hands-on therapy with a prescription of therapeutic exercise to return you to pre-injury health.
Balance/Vestibular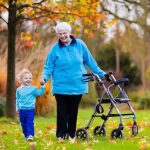 Having balance issues that keep you from being social? We treat vertigo, BPPV, dizziness, balance deficits, and focus on fall prevention. Book your appointment today.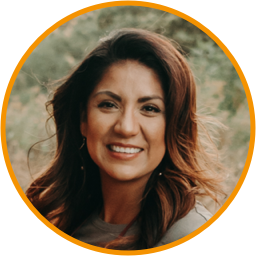 Rose Puente is a licensed Doctor of Physical Therapy, who helps Go-Getters stay fit, healthy, and mobile without medications, injections, or surgeries.
Do you want to stop relying on injections, pain meds, or avoid surgery and get back to moving like a winner?
Dr. Rose specializes in a holistic approach to physical therapy, using various traditional and innovative Myofascial Release (MFR) techniques, and has helped hundreds of people get out of pain despite how long they have suffered.
At Agape Tree Physical Therapy we take the time to listen, understand and help guide you back to a happier, healthier you. Our reviews speak for themselves. Check them out in our Testimonial  Section.
Testimonials
From Our Patients
Just when I had given up and thought I was going to live in pain for the rest of my life; you came along and helped me. After my car accident in February 2018, I went to months of Physical Therapy and Chiropractic care. They tried everything they knew, but could not help my back pain. In just one session, my pain was immensely decreased. I was in shock and almost in tears. I can now go back to living and enjoying my life without pain. Thank you, Rose!

Mayra De Santiago
I feel wonderful! I walk better. I think better. No back pain. Less anxiety. And my skin looks great! Thank you!

Donna Brinker
Rose is wonderful! She has helped me set daily and weekly goals for myself, which has helped me progress beyond my expectations. I basically had no hope for recovery when we started working together - other than having surgery - and now it looks like I will not have to have surgery😁

Sherrie N.
Rose is the best, she has gone above and beyond my wildest dreams of what a physical therapist does. She's carrying, knowledgeable and intelligent, if she's not real familiar with your symptoms she will research and even take a class to get information to help you. I couldn't recommend a better physical therapist and i have been to 4 different pt's in the area. Don't waste your money any where else. Come to Agape Physical Therapy.

Julia P.
My back pain had been a problem for a while... All along, I considered the majority of the pain to be "normal" - Pain is NOT normal!
Thank you Dr. Rose, for truly helping me understand and correct the exact cause of my back pain, and also greatly improving my posture.
I now go in for weekly treatments to maintain a pain-free lifestyle as well as further improve my posture and increase my energy, power and mobility. I feel this "boost" in my step now after treatment. My friends and family have commented on my progress and physical change. I can go on and on...
I am so thankful for Dr. Rose Puente at Agape Tree Physical Therapy for truly caring for my physical well being.

Sam V.
Dr. Rose Puente does an excellent job of really listening to her patients and helping them learn proper posture and correct body movements. I so appreciated her helping me not only to get out of pain but also to understand how to stay out of pain. She's fantastic!

Elizabeth P.
Dr. Rose has helped me with my posture, my walking and squatting, my circulation in my lower legs, and reduced my pain and stress I was feeling in my shoulders. She is a wealth of information and truly cares about finding the solution to the problems. I appreciate her knowledge and assistance in my self care.

Lori S.
Gentle, thorough, detailed, dedicated, and so very knowledgeable are words that describe Rose at Agape Tree Therapy. I was experiencing a particularly rough bout of vertigo and with just one treatment from Rose the vertigo was gone! In another instance I had been suffering from a nasty headache for four days and sought treatment from Rose - again, with just one treatment the headache was completely gone. It was amazing!

The amount of time Rose takes for each treatment and her heartfelt goal to improve her patients' quality of life is wonderfully refreshing in this 'hurry up' world.

Nancy F.
Rose is amazing!! She has helped me in so many ways!!!

Amy R
Are there 10 stars available? Rose is a true healer, she cares about you and has a passion to alleviate your pain so that you can enjoy your life to the fullest. She takes the time to learn about you, you will not be disappointed in your results<3

Linda P.
Rose's knowledge, experience, and passion are the three reasons why Agape Tree Physical Therapy continues to provide immediate and lasting relief to patients! I would recommend Agape Tree PT to anyone who is ready to alleviate any discomfort and develop a healthier lifestyle!

Hannah H.
4-minute read (60-80 breaths) Just like everyone poops (more on this in another blog),…
If you do not have health insurance or plan to self-pay for our services and do not plan to file a claim with your insurance, we will provide you with a "Good Faith Estimate " of our costs when you schedule at least 3 days in advance. If you would like to request a Good Faith Estimate before scheduling, please call our office at (563)265-1218 or email us at [email protected].